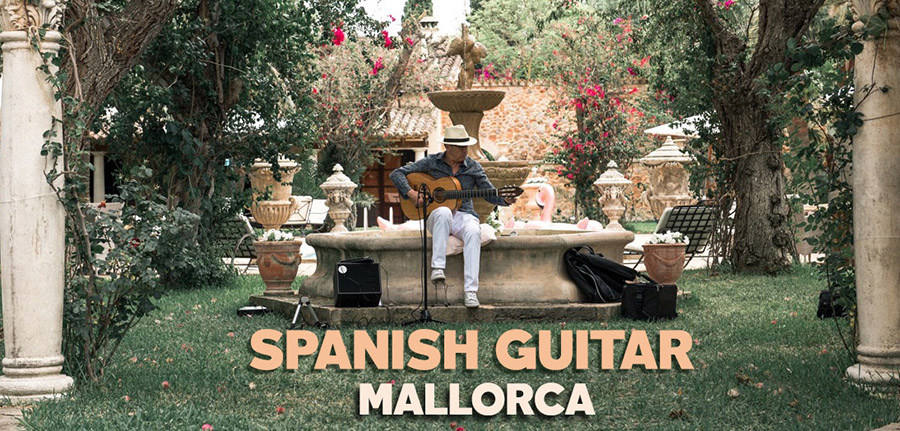 I play Spanish guitar in Mallorca: flamenco, classic, rumba, bossa nova, boleros, jazz, and your favorite song.
Celebrate your wedding, cocktail party, corporate events, parties and any kind of celebration by giving it a special Mediterranean flair!
Spanish guitar music adds a magical touch that you won't forget. If there is a special song that means a lot to you, then please ask if I could learn that song for your ceremony.
Your wishes can be discussed in advance with me either in English, German or French – and obviously in Spanish. 
Have a look around my website and enjoy!
 My Music:
'Monty'
 Mazurca 'Favorita'
 'Cover'
3 songs from my upcoming debut Album
'Alma Latina'